Hosts Nepal, Uzbekistan and India scored convincing victories over their rivals as struggling Kazakhstan weathered the Sri Lankan fear and narrowly edged out determined opponents in a dramatic four-set match on day two of the Central Asian Volleyball Association (CAVA) women's volleyball competition. Cup at the NSC Covered Hall in Kathmandu on Tuesday.
Nepal, fresh from beating Kyrgyzstan in a completely one-sided fixture in Monday's curtain-raise, still proved too strong for Bangladesh to defeat the lower ranked team in another easy 25-10, 25-8, 25-8 match for two straight wins in group A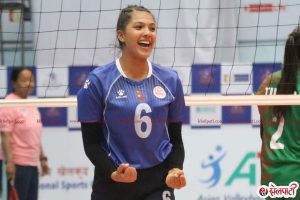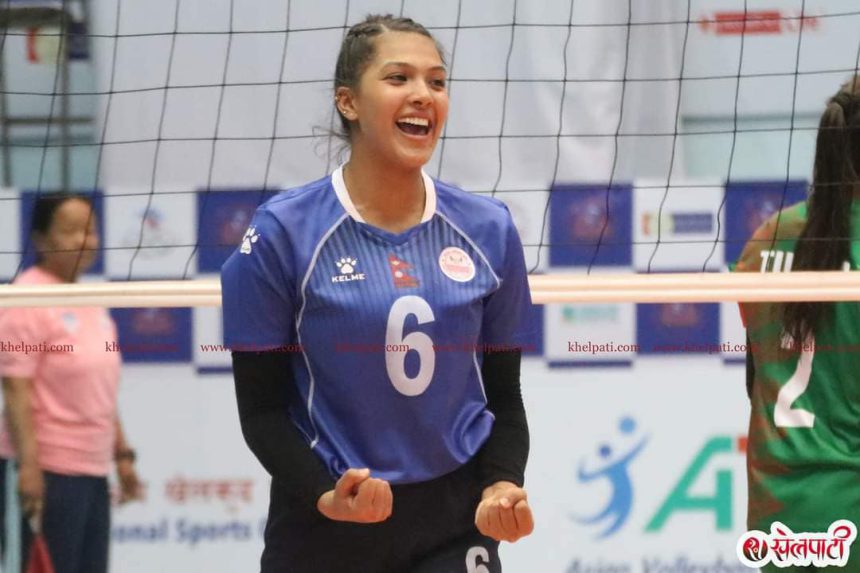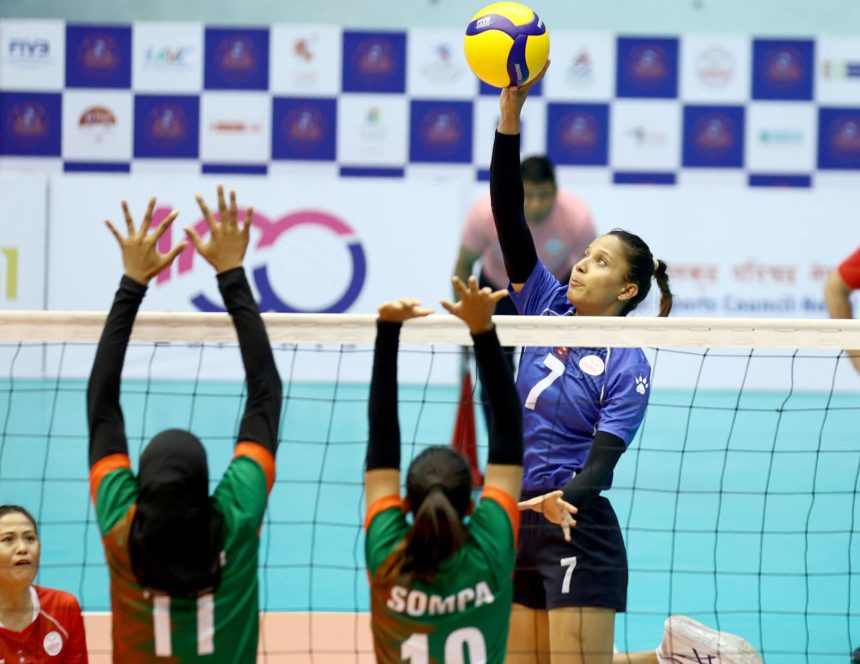 Kamana scored 13 points for the hosts and Usha added 11 points. No Bangladeshi player has scored double figures for the team. Sabina scored just 5 points after losing the Bangladesh effort.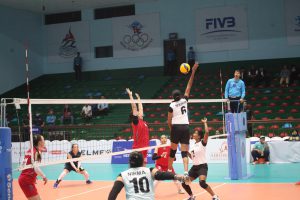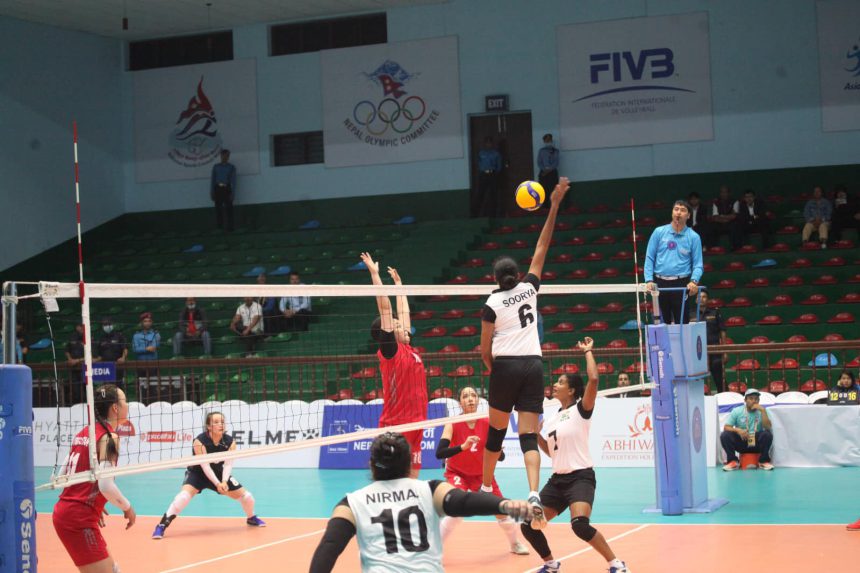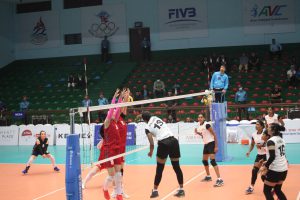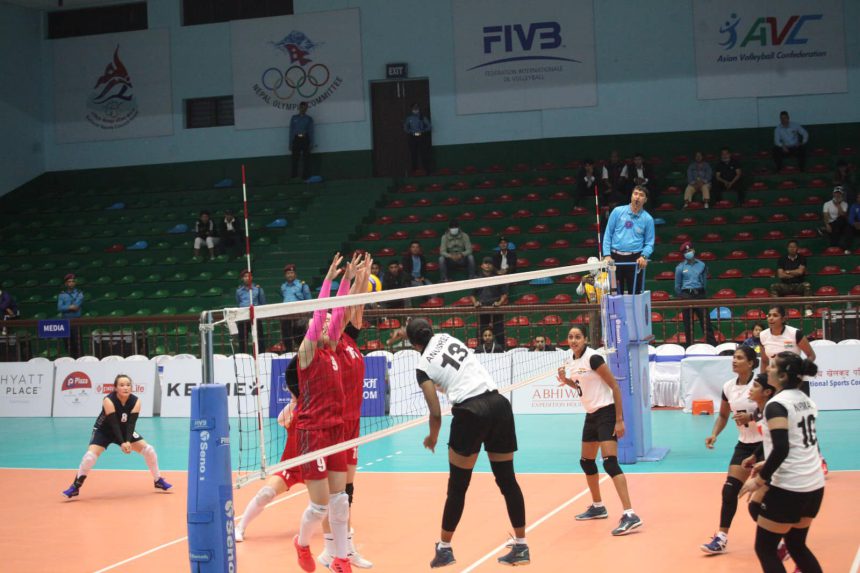 India also took two more wins in Group A. After knocking out Bangladesh in an easy clash the previous day, the Indians made their mark on Tuesday, having little trouble beating Kyrgyzstan in comfortable straight sets 25-17, 25-8, 25-8.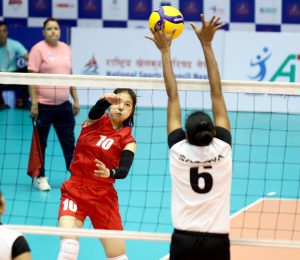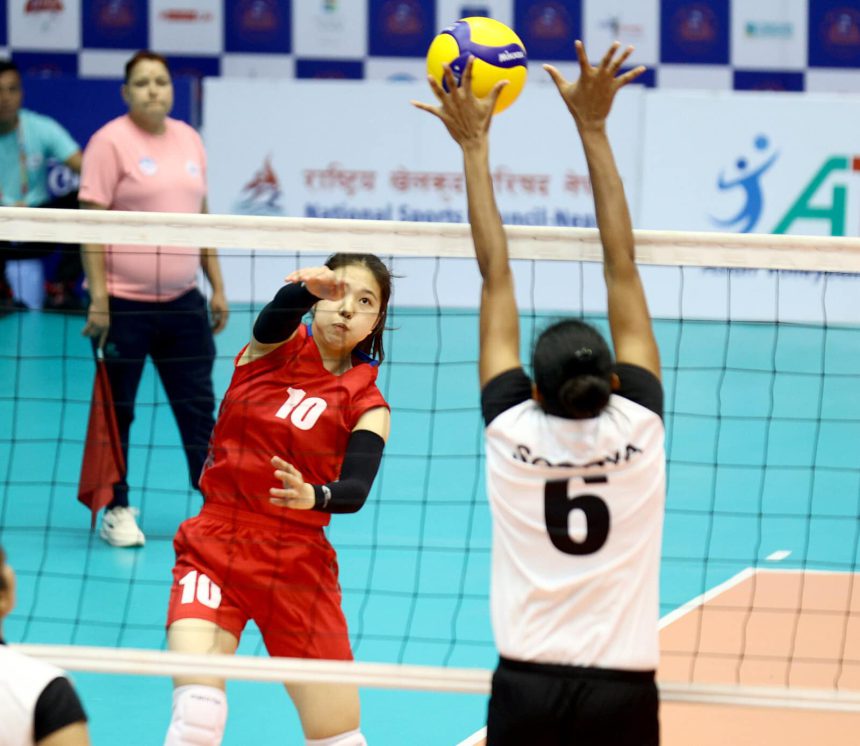 Soorya scored 16 points for India while Nirmal and Anushree kept good company with 12 and 10 points respectively. Kadyrova led Kyrgyzstan with 5 points.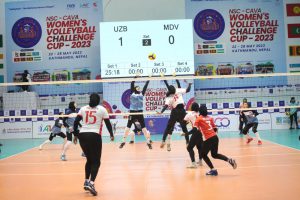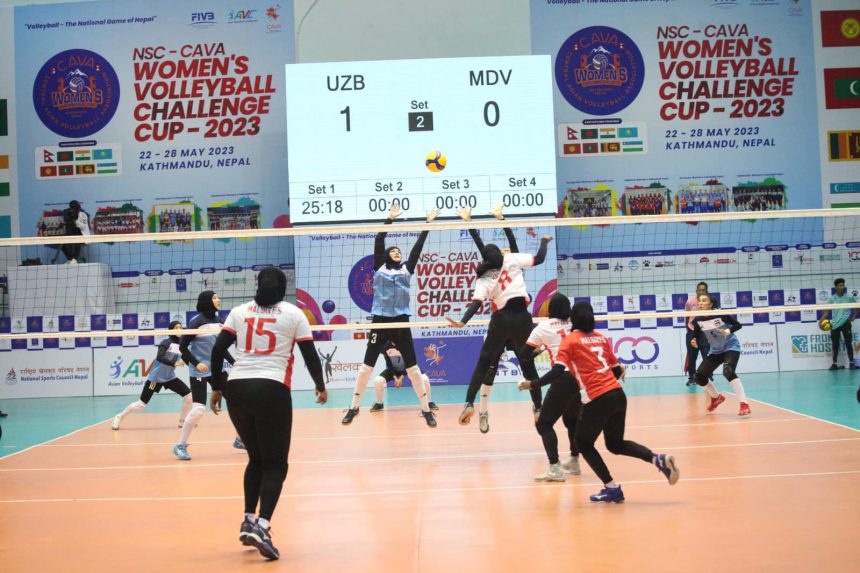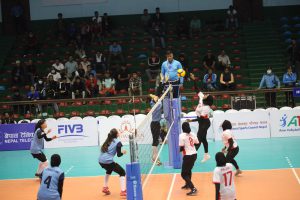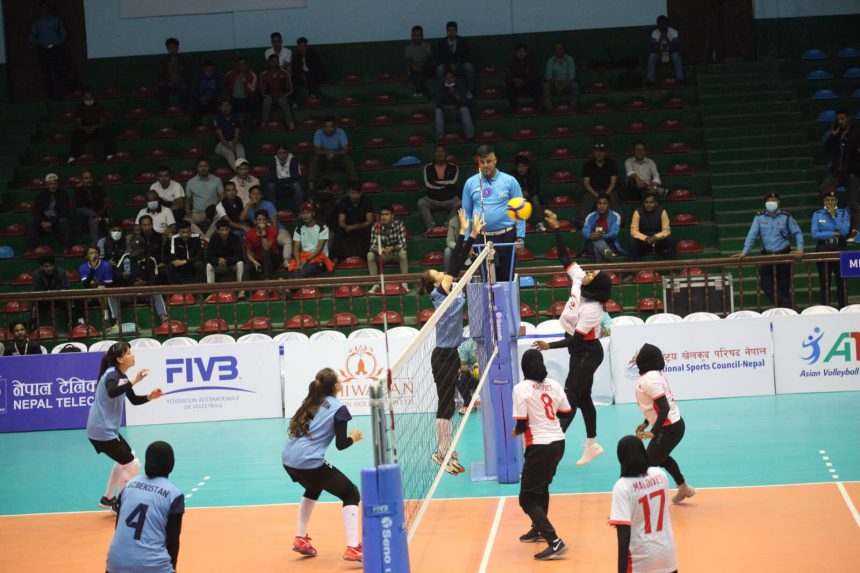 In Group B, Uzbekistan, which had a sensational single-set win over Sri Lanka on the opening day, continued its winning streak in the week-long tournament. The Uzbek defeated the Maldives in another easy match, 25-18, 25-14, 25-4, taking two wins in a row.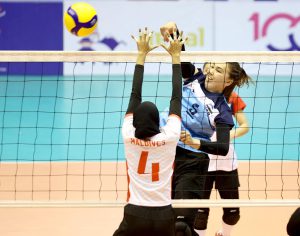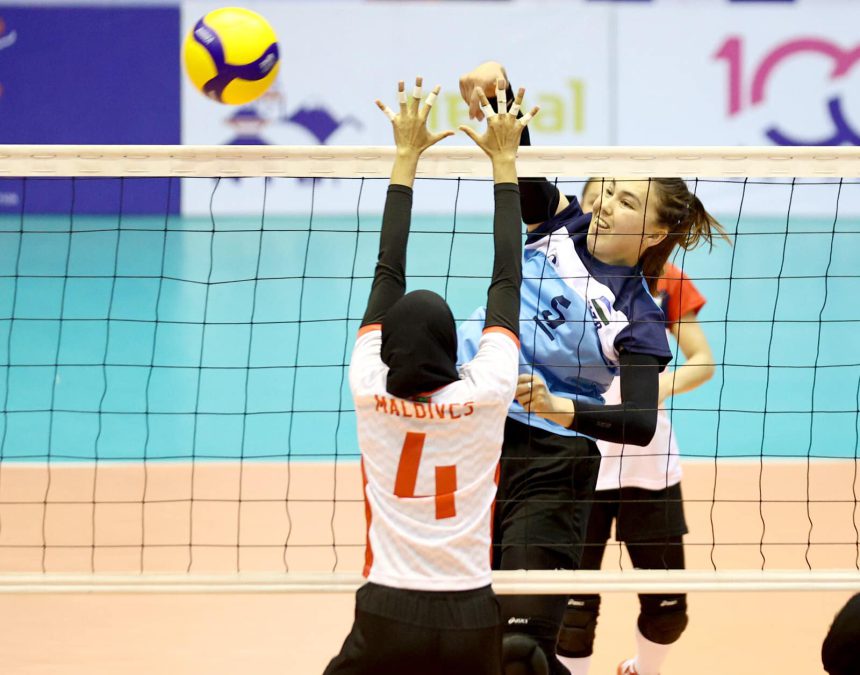 Khodisakhon scored 13 points for Uzbekistan, Zaynabkhon added 12, and Ezozakhon and Malikabonu each scored 10 points for the winning team. Hawwa led the Maldives with 7 points.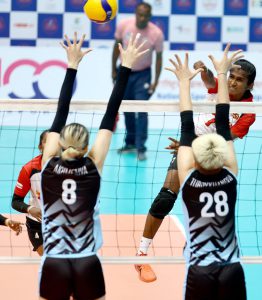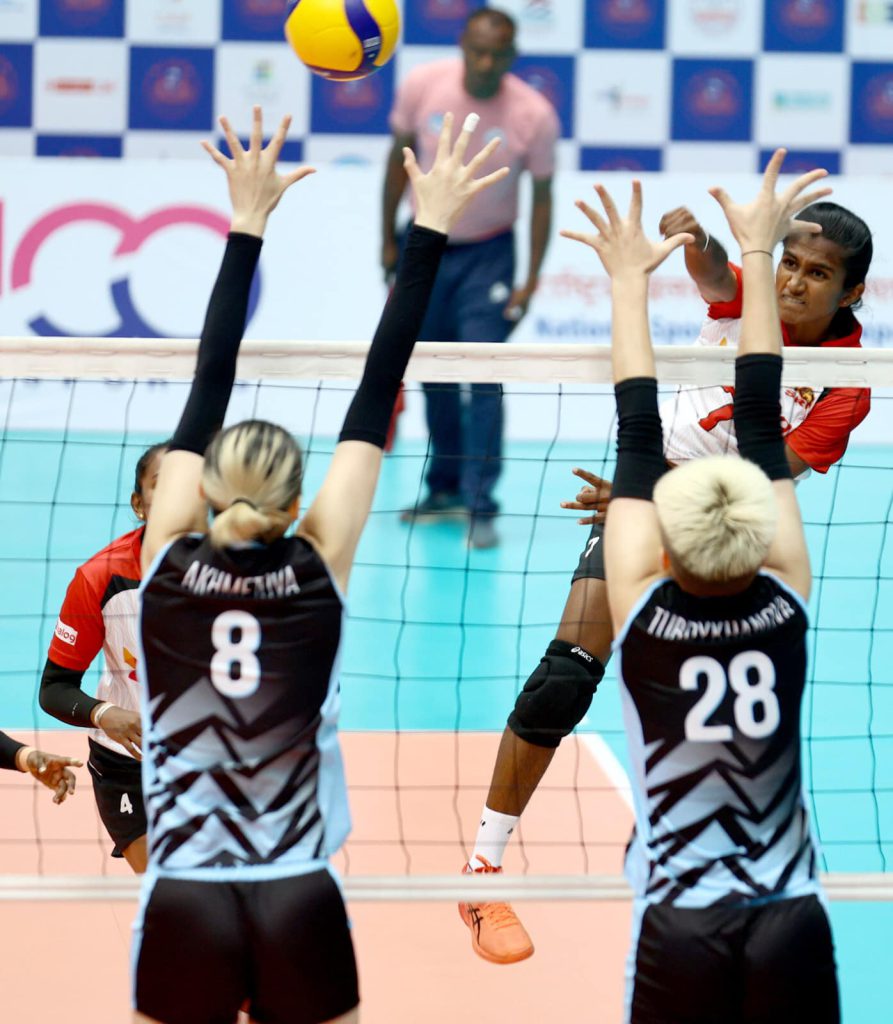 The second match between Kazakhstan and Sri Lanka was more exciting. The Kazakh side proved much stronger in what looked to be an easy match as they concocted powerful attacks from Uataeva, Akhmetova and Balagazinova to win a comfortable opening set 25-16.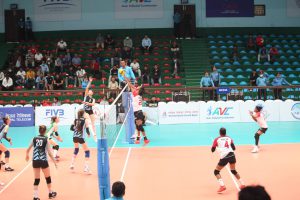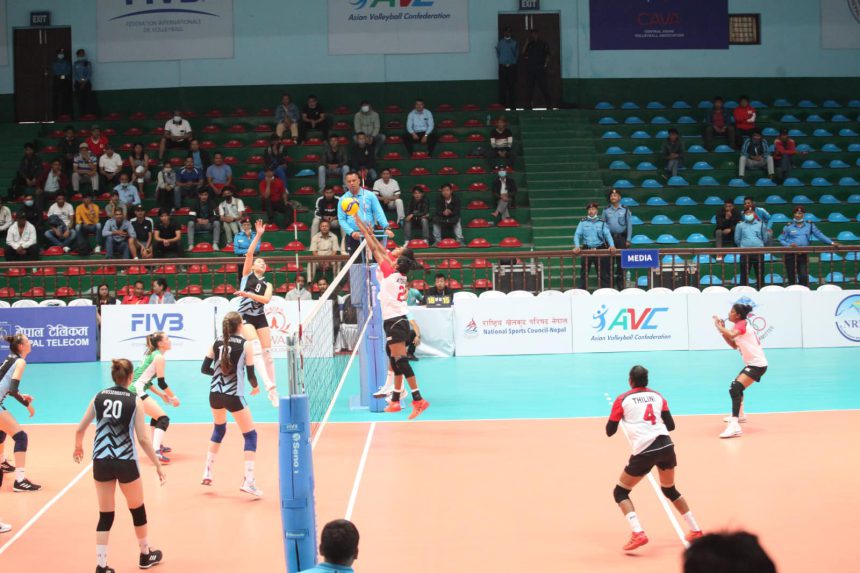 The Sri Lankans, however, turned the tide of the match and responded bravely in the following sets. They turned their attention to their rivals in the second set before losing in a tight battle 26-28. Sri Lanka continued their strong fight with good defense in the third set, where they surprisingly defeated taller rivals from Kazakhstan 25-18.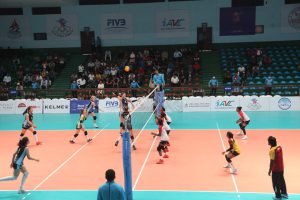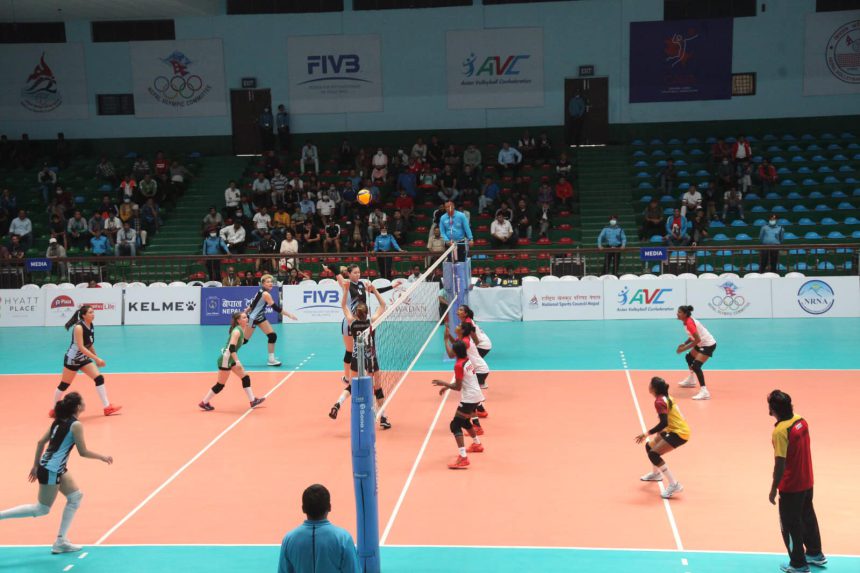 The fourth set was intense as both sides struggled to win the set with the lead changing momentarily. However, Kazakhstan fared better on their home stretch, holding off spirited rivals with attacks to take an even 29-27 set and match.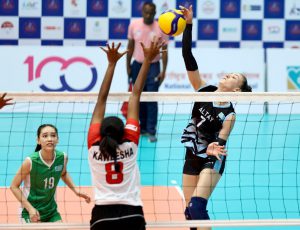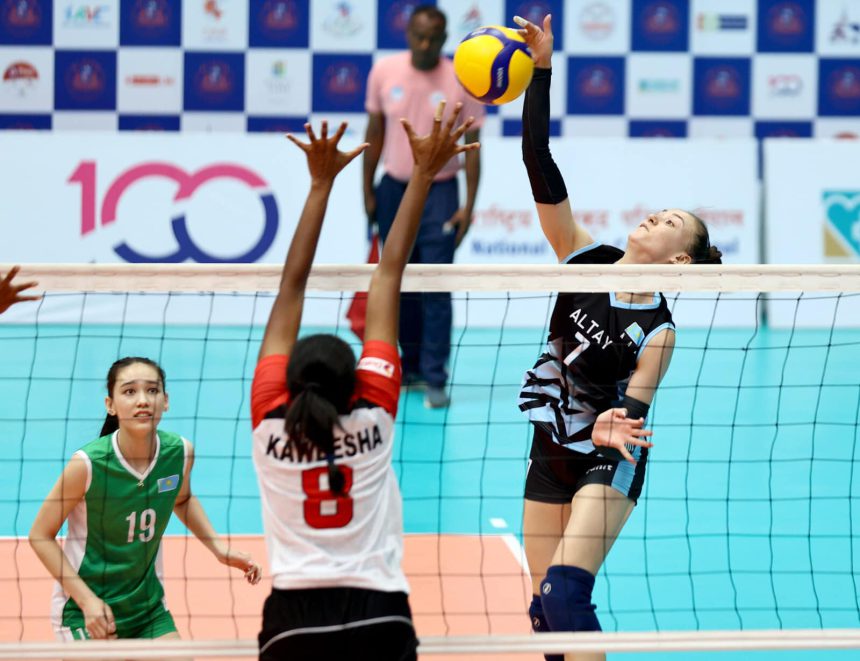 Uatayeva scored 20 points for Kazakhstan, Akhmetov and Balagazinov added 15 each. Preethika scored a record 27 points in Sri Lanka's defeat and Thilini added a crucial 21 points.
After two days, India and Nepal remained undefeated and finished second in Group A with 6 points each, while Bangladesh and Kyrgyzstan have yet to win a match and are awaiting their first win in eight national competitions.
Group B was dominated by Kazakhstan and Uzbekistan, both with 6 points each after two consecutive victories. Sri Lanka and the Maldives finished third and fourth after two straight losses.
On Wednesday, the last day of the group qualifiers, Kyrgyzstan will face Bangladesh in Group A, while India and hosts Nepal will fight for victory in the decisive match that will determine the first place in Group A.
In Group B, Uzbekistan and Kazakhstan will host a highly anticipated match as two undefeated teams face each other to determine the winner of Group B. Sri Lanka will take on the Maldives for their first success in the tournament.
However, only the top two teams from each pool will advance, and the four undefeated teams, India and Nepal in Group A and Uzbekistan and Kazakhstan in Group B, are guaranteed to advance to the crossover semi-finals on May 26.
The other four teams, Kyrgyzstan and Bangladesh in Group A and Sri Lanka and Maldives in Group B, all suffering two consecutive defeats, are certain to drop to the 5th-8th place placement round to be held on May 25.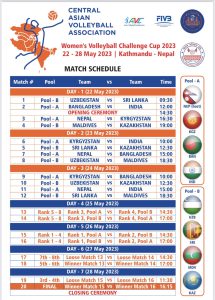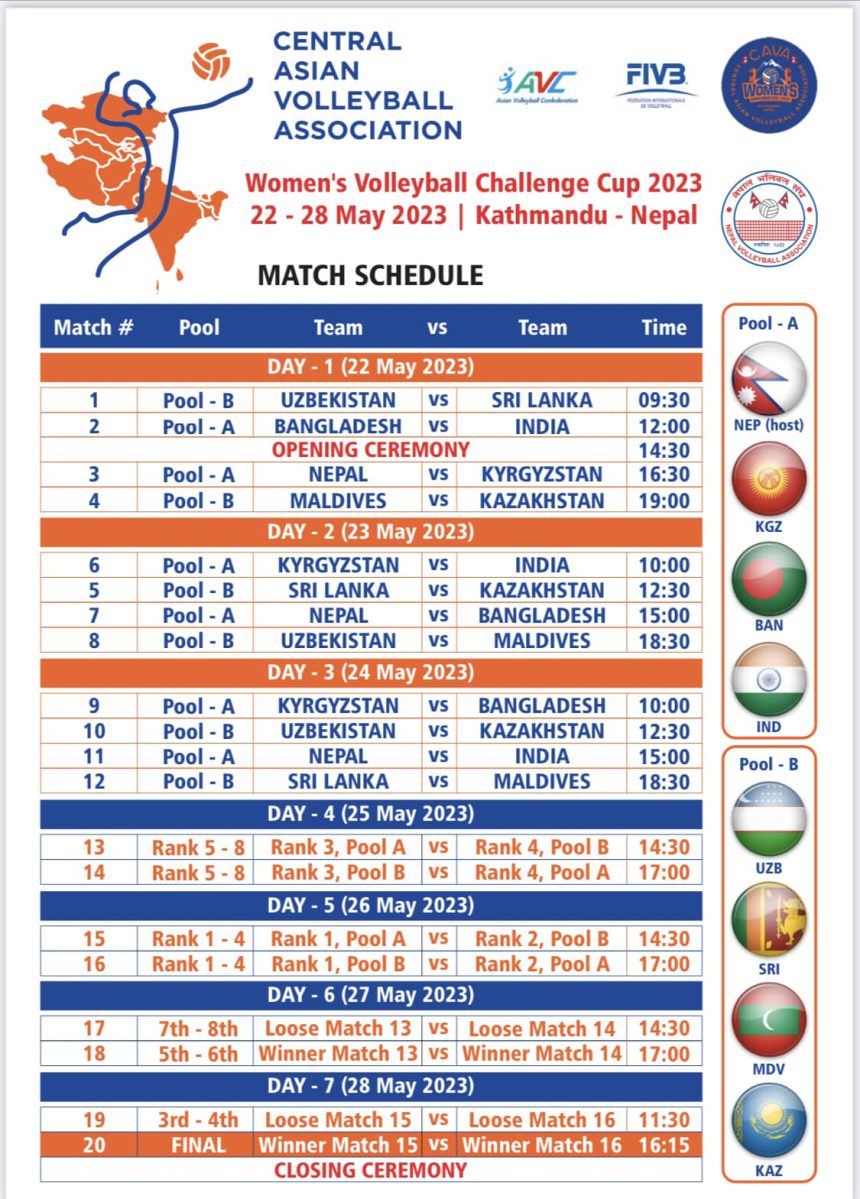 QUICK LINKS
AVC website: click www.asianvolleyball.net
AVC Facebook: click www.facebook.com/AsianVolleyballConfederation
AVC Twitter: click: www.twitter.com/AsianVolleyball
Instagram AVC: click: https://www.instagram.com/avcvolley/?hl=en
AVC Youtube: click: Asian Volleyball Confederation
AVC WeChat: Asian Volleyball Confederation
Post STRONG TEAMS CONTINUE UNDEFEATED ON DAY 2 OF CAVA WOMEN'S VOLLEYBALL CHALLENGE CUP IN NEPAL first appeared on Asian Volleyball Confederation.