After a hectic three days of round-robin qualifiers, hosts Nepal joined Uzbekistan and two undefeated teams, India and Kazakhstan, in the semi-finals of the Central Asian Women's Volleyball League (CAVA) Cup at the NSC Covered Hall in Kathmandu.
On Wednesday, the final day of group play, Kazakhstan scored a stunning 3-1 victory over Uzbekistan, while India overcame a strong challenge from Nepal and defeated a determined host in a dramatic four-set match.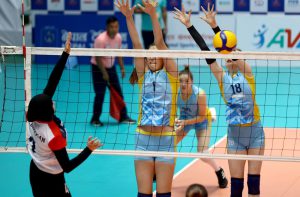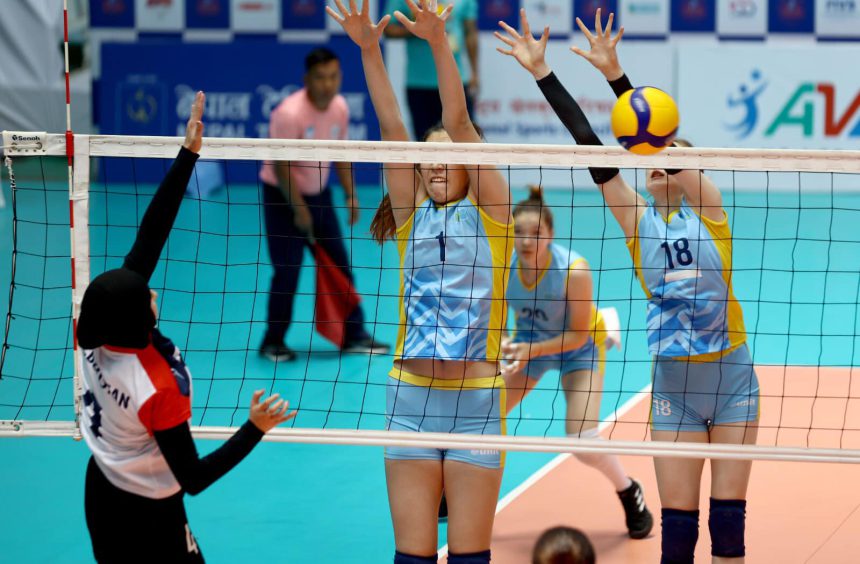 Kazakhstan had a tough match against Uzbekistan in their final Group B qualifier to determine the winners of Group B. Uzbekistan got off to a solid start, narrowly overtaking Kazakhstan 26-24 to win the first set.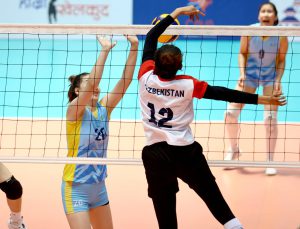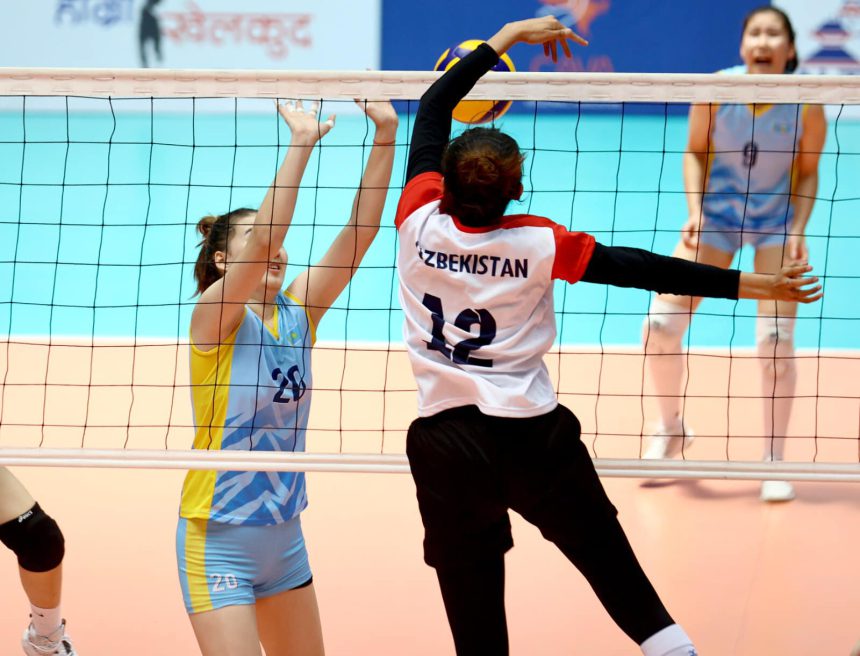 The promising Uatayeva gave Kazakhstan a strong comeback, unleashing a barrage of powerful attacks to lead the mighty team to a 25-16, 25-11, 25-18 straight three-set win and an eventual 3-1 victory in this decisive clash.
Uatayeva scored 24 points for Kazakhstan, while Onerbekkyzy and Akhmetova added 12 and 11 points respectively. Aziza scored 14 points for Uzbekistan.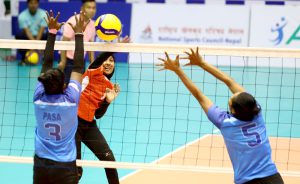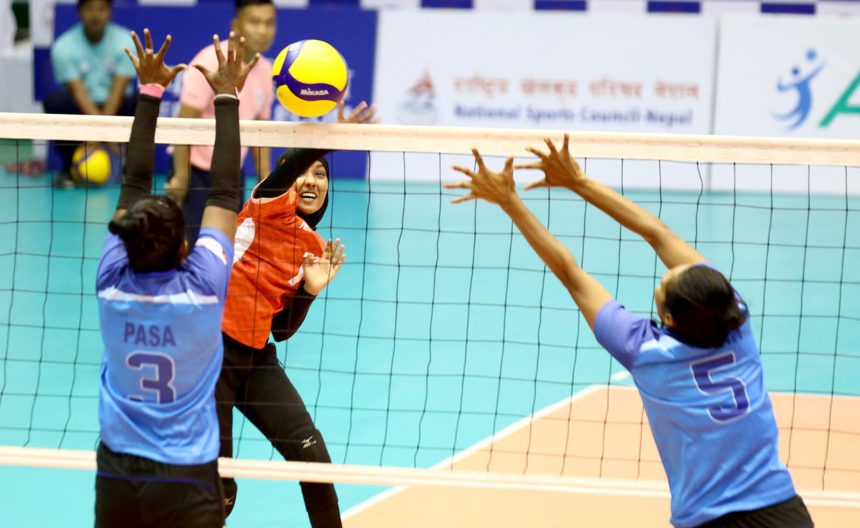 In the second clash of Group B, Sri Lanka tasted their first win of the week-long tournament after an impressive 25-18, 25-13, 26-24 victory over the Maldives.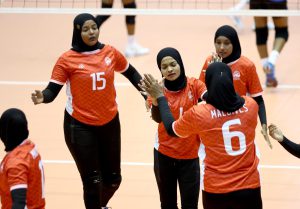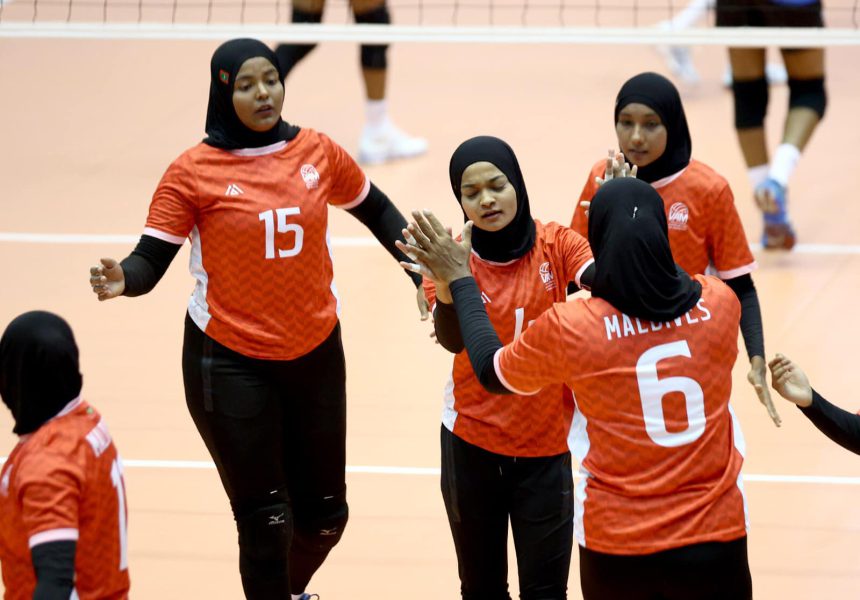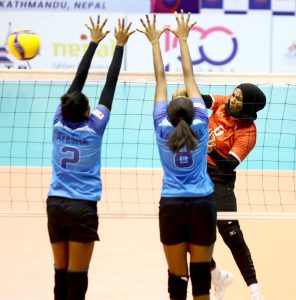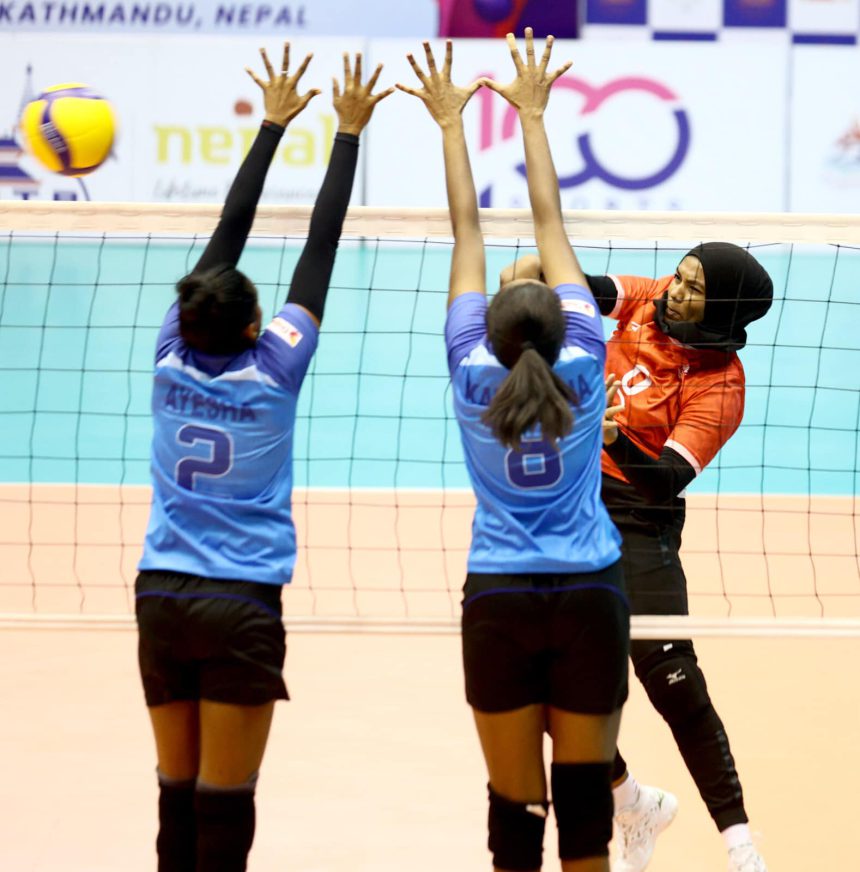 Thilini scored 14 points for Sri Lanka while Ayesha and Kaweesha each scored 10 points. Hawwa remained the backbone of the Maldives with 11 points after the team lost.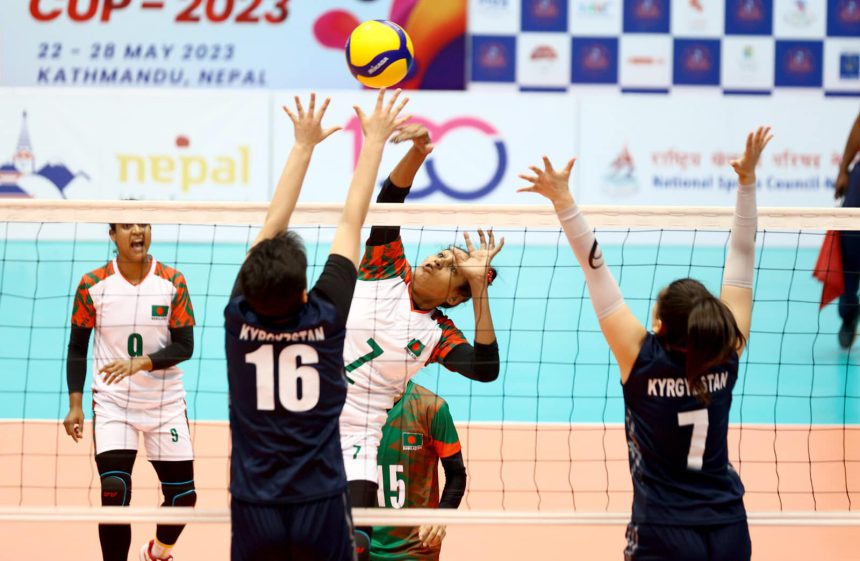 In Group A, Kyrgyzstan also took their first tournament win, winning comfortable straight sets 25-16, 25-11, 25-20 against Bangladesh.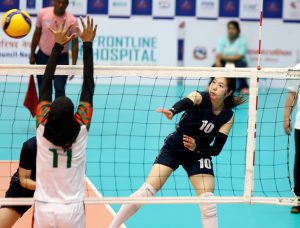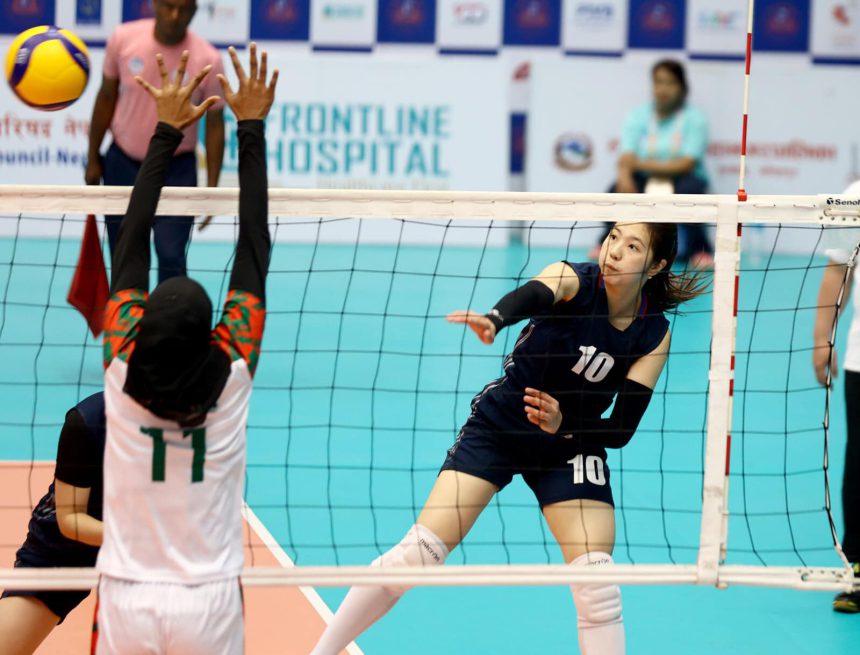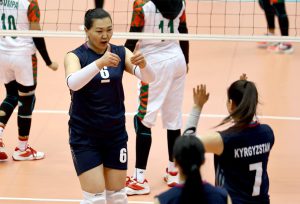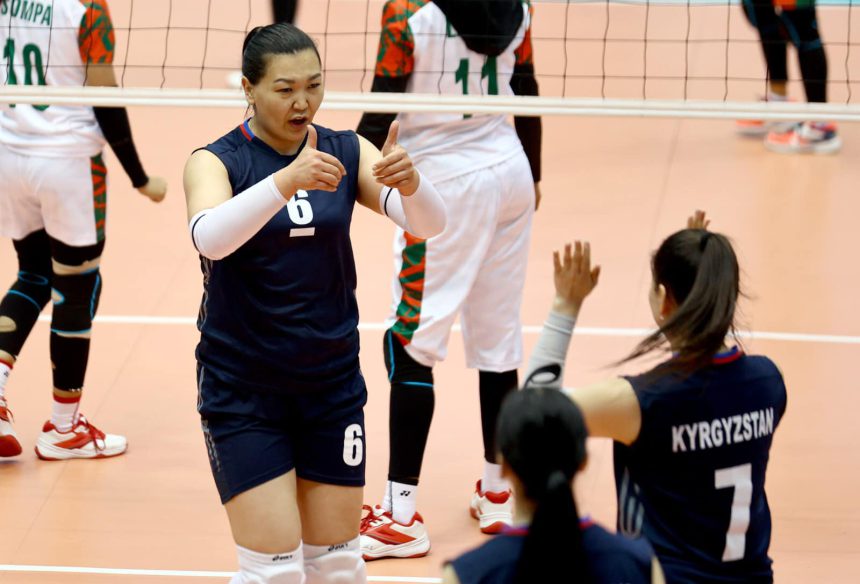 Kumarbekova scored 11 points for Kyrgyzstan, Choreva 9, and Kadyrova, Kudaikulova, Rasulbek Kyzy and Aitbekova each scored 7 points. Sabina led Bangladesh with 11 points.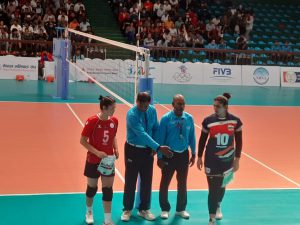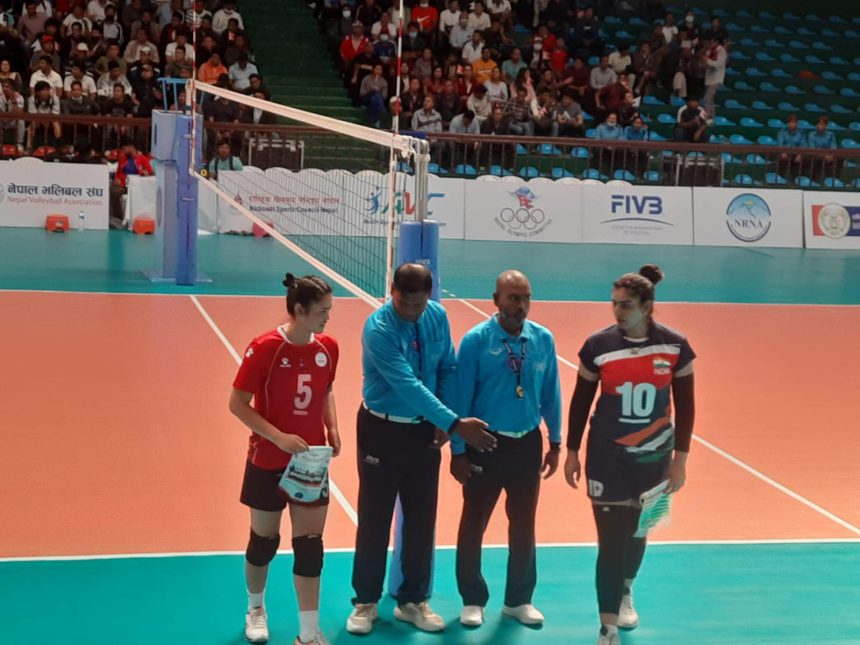 In another clash in Group A, India stayed strong with Soorya, Nirmal and Anushree, the trio joining the Indian team that won a silver medal at last year's AVC Women's Challenge Cup in Nakhon Pathom, Thailand. Nepal also won the AVC Central Zone Championship in 2019 and 2021.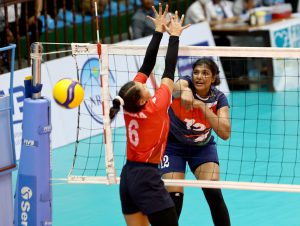 India got off to a winning start, winning the first two sets 25-12, 26-24. Supported by the hosts' fans, Nepal reciprocated bravely and won the third set 25:21. However, in the fourth set, the Indians still held strong, switching to aggressive attacks and successful blocks to win the set with a thrilling 25:21 and the match.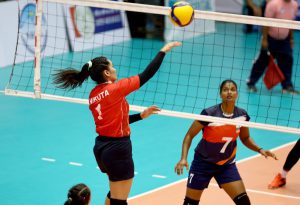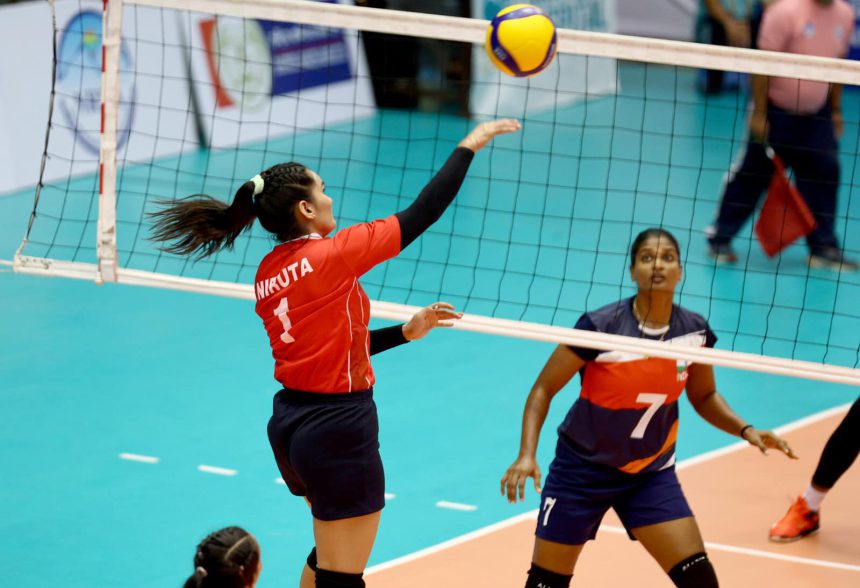 Nirmal scored 19 points for India while Anushree and Soorya kept good company adding 16 and 14 points respectively. Niruta led Nepal with 15 points while Saraswoti and Usha both scored 13 points on the losing team.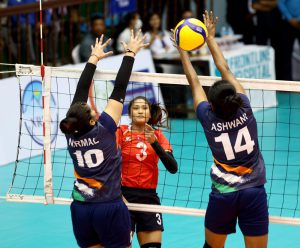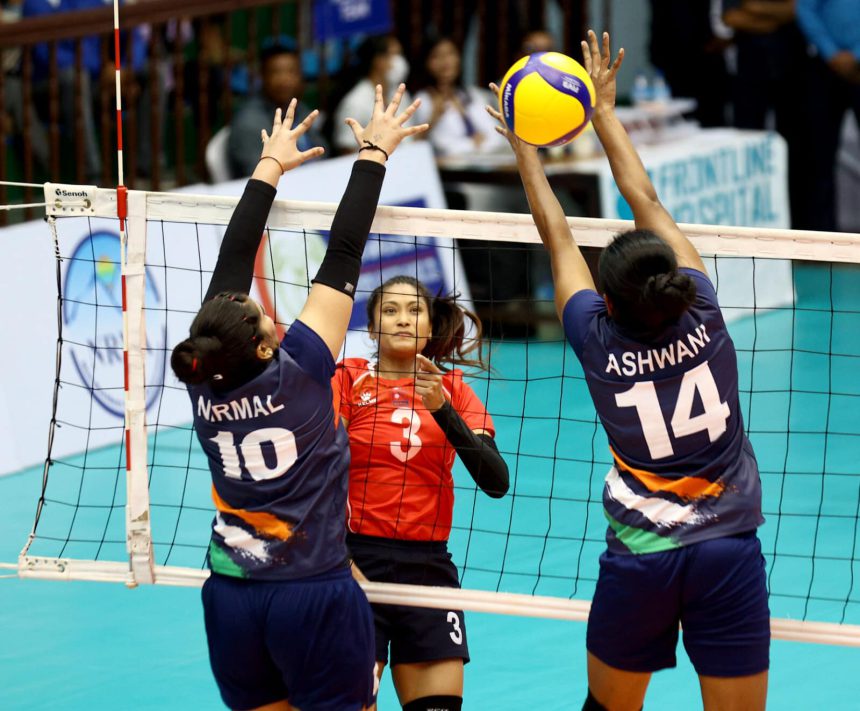 In Wednesday's group games, India won Group A with 9 points after three straight wins, followed by Nepal with 6 points after two wins and one loss. Kyrgyzstan collected 3 points in one win with two losses, and without a win, Bangladesh finished fourth in Group A without a point awarded.
Kazakhstan finished first in Group B with 9 points after three wins in a row and Uzbekistan finished second with 6 points after two wins and one loss. Sri Lanka finished third with 3 points for one win over two defeats, with undefeated Maldives in fourth with no point scored.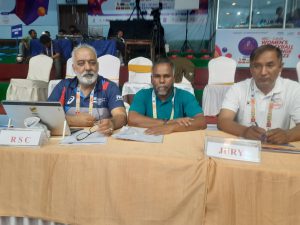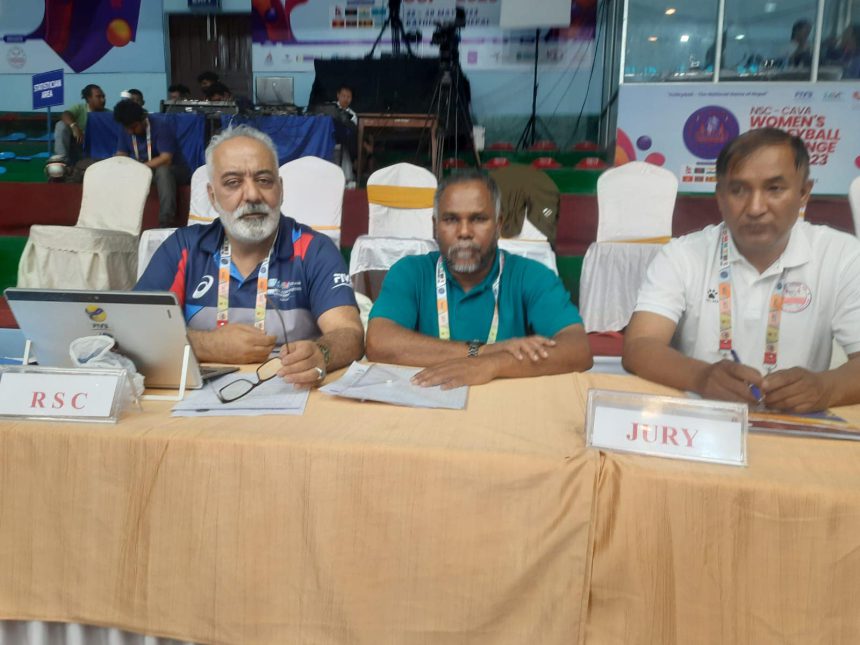 With only the top two teams from each group advancing, India and hosts Nepal in Group A and Kazakhstan and Uzbekistan in Group B advanced to the semi-finals. The four lower ranked teams, Kyrgyzstan, Bangladesh in Group A and Sri Lanka, Maldives in Group B, were relegated to the 5th to 8th places in the classification round.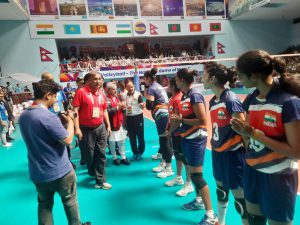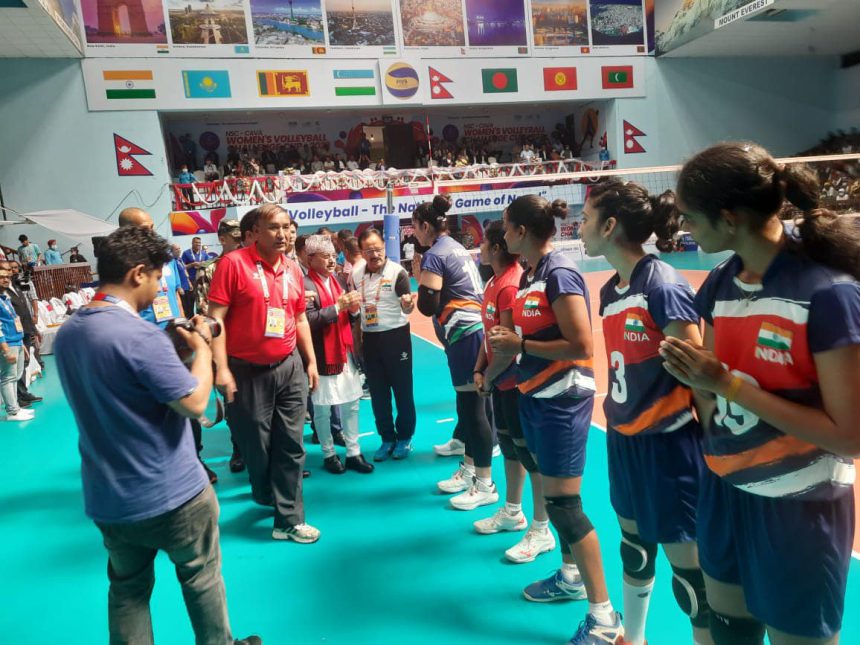 India will then face Uzbekistan and Kazakhstan will face hosts Nepal in the semi-finals on Friday, May 26.
On Thursday, May 25, the 5-8 play-offs will take place, with Kyrgyzstan taking on the Maldives and Sri Lanka taking on Bangladesh.
MATCH RESULTS AND RANKINGS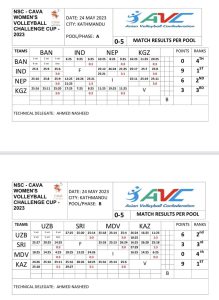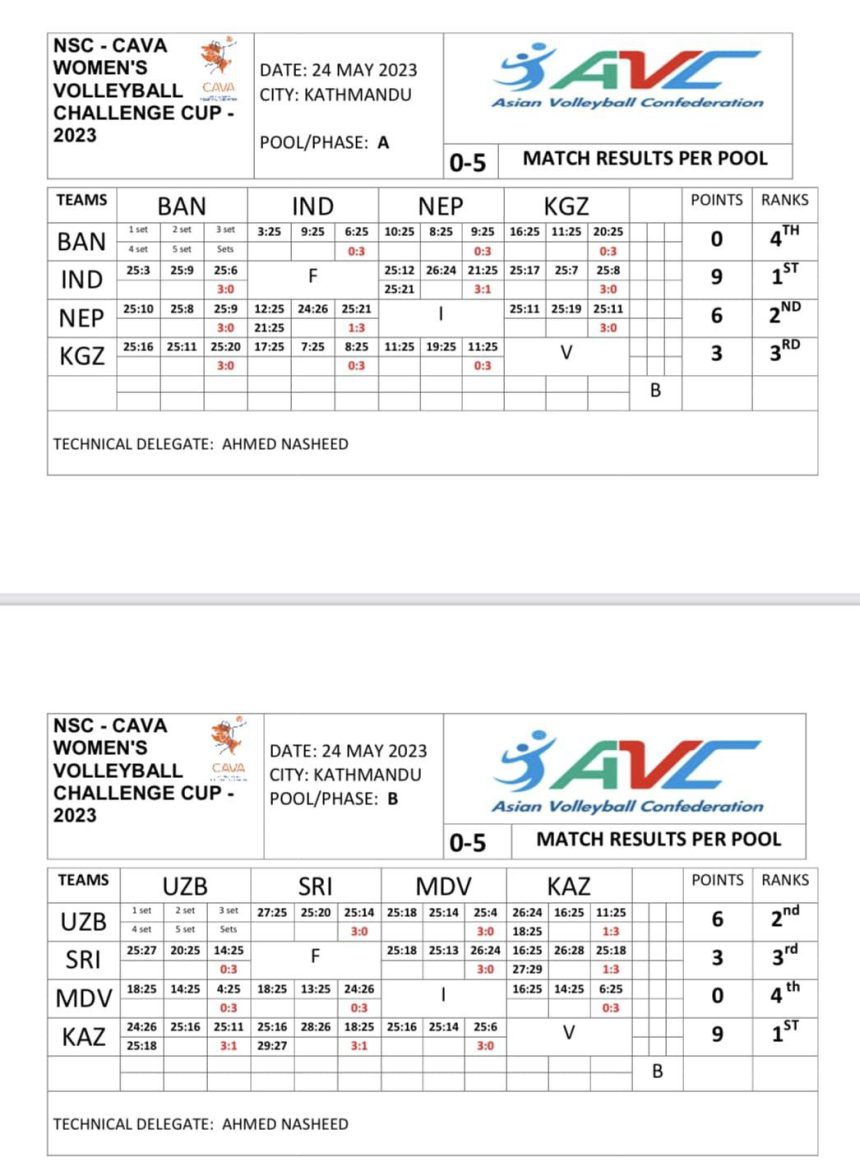 SCHEDULE OF MATCHES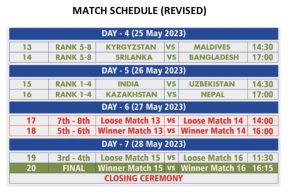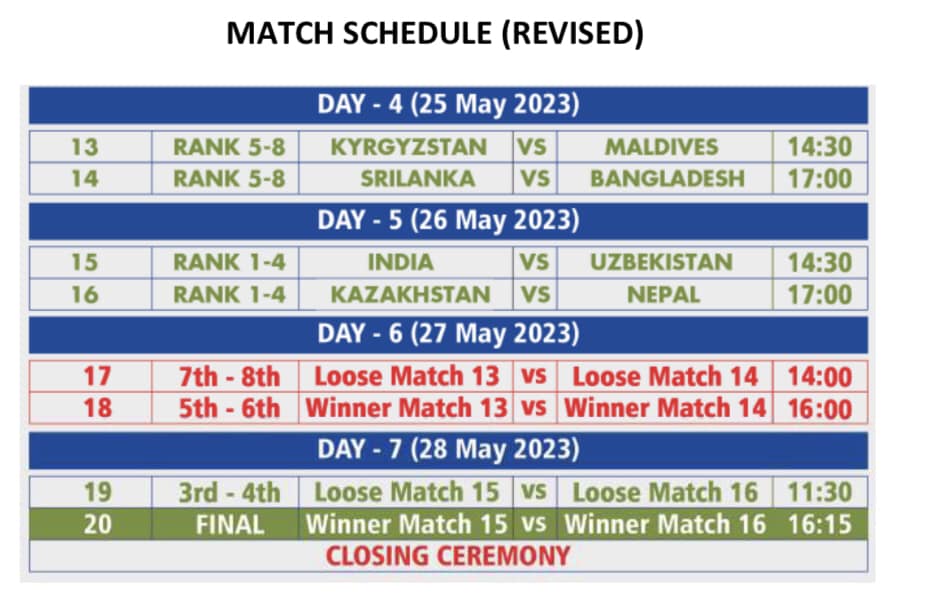 QUICK LINKS
AVC website: click www.asianvolleyball.net
AVC Facebook: click www.facebook.com/AsianVolleyballConfederation
AVC Twitter: click: www.twitter.com/AsianVolleyball
Instagram AVC: click: https://www.instagram.com/avcvolley/?hl=en
AVC Youtube: click: Asian Volleyball Confederation
AVC WeChat: Asian Volleyball Confederation
Post INDIA STUN Hosts NEPAL & KAZAKHSTAN GAIN BACK WIN UZBEKISTAN AND ACHIEVE FIRST PLACE CAVA WOMEN'S VOLLEYBALL CUP first appeared on Asian Volleyball Confederation.